COLOR TRENDS 2022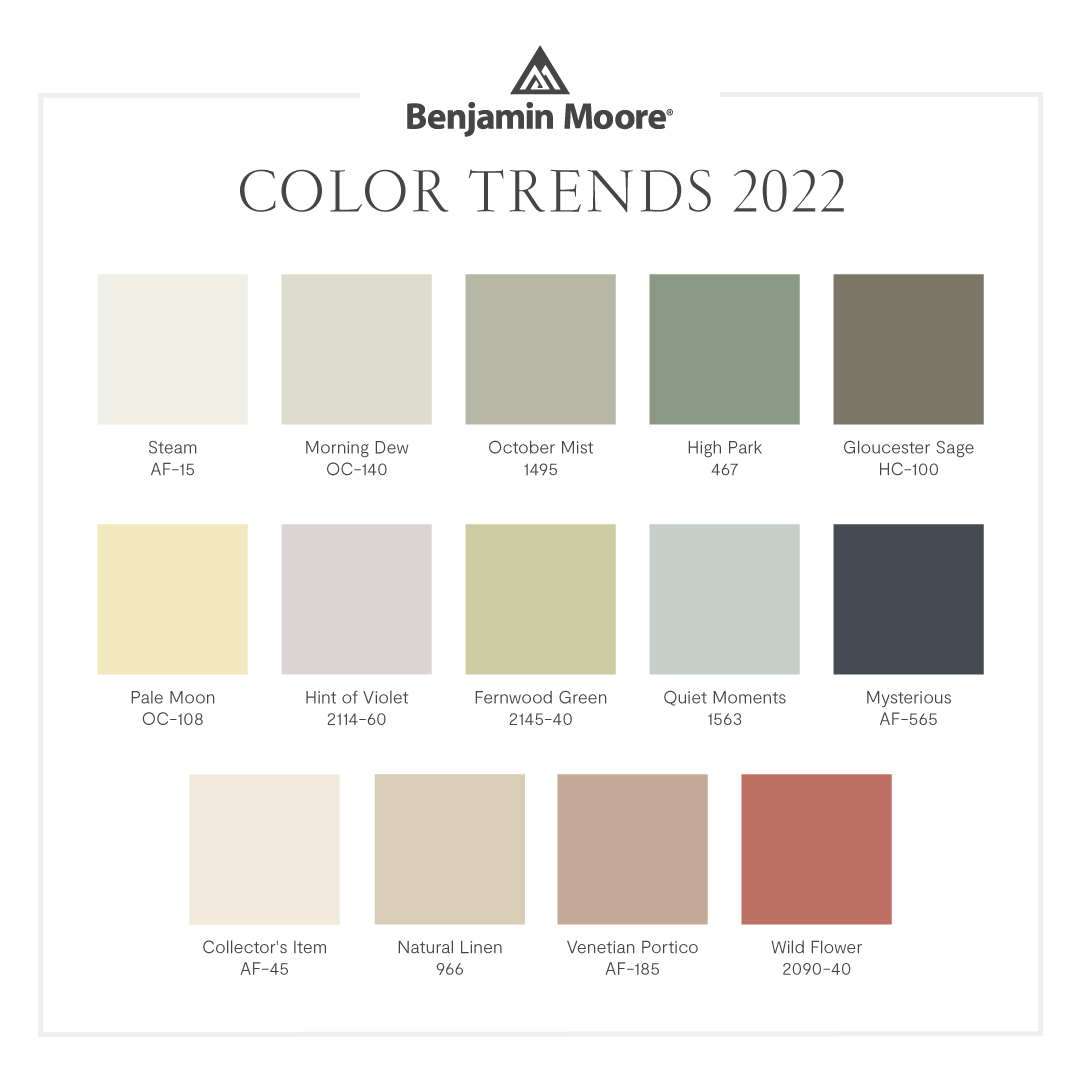 Looking at how color shifts and evolves from one year to the next, Benjamin Moore & Co. Color Team focused on areas of the home where we can carve out time for ourselves.
From reflection to "escape"…

Thinking back on Color Trends 2021, we invited people to reset and reflect during a period that will surely influence how we look to the future. Where does this bring us for 2022?
The notion of taking a deeper look at how we live and what we surround ourselves with was a concept that set up wide possibilities for the coming year. Through this, we looked at how color continues to play an important role in our homes as it continually shifts and evolves from one year to the next while echoing the overall mood or sensibility of the time.
In 2021 we looked at the kitchen as the central hub of the home filled with many activities. For 2022, we shifted our focus to areas of the home where we can escape or carve out time for ourselves.
Everyday observations, hobbies, personal rituals, and cultural references.
Typically, the Color Trends process involves travel to design shows and exhibits at home and abroad. Since we were faced with many challenges this year, Color Hunters established a new process that brought about new perspectives and thinking, pushing us in different ways that required us to be nimble and adaptable.
Researching and working as a team for 2022 took on a completely new look with virtual design boards filled with images and colors to reflect the individual research by each member of Color Team.
Andrea Magno, Color Marketing and Development Director says: "We noted a great appetite for self-expression through a variety of mediums that gave permission for free and individual thinking and use of color. Whether self-expression in the home or through social channels, looking at what makes each of us unique was a strong reoccurring theme".
Thinking along these lines we embraced a contemplative and introspective approach where we drew from everyday observations, hobbies, personal rituals, and cultural references. Through virtual shows and exhibits we were exposed to new influences and worlds in the digital space.
Through this process, the main theme that shaped our thinking on both color and concept centered on individuality. With color being a huge factor in any kind of personal expression, Color Hunters were inspired by experimenting with color to express individual style through pairings and combinations.
Seemingly ordinary… Green steam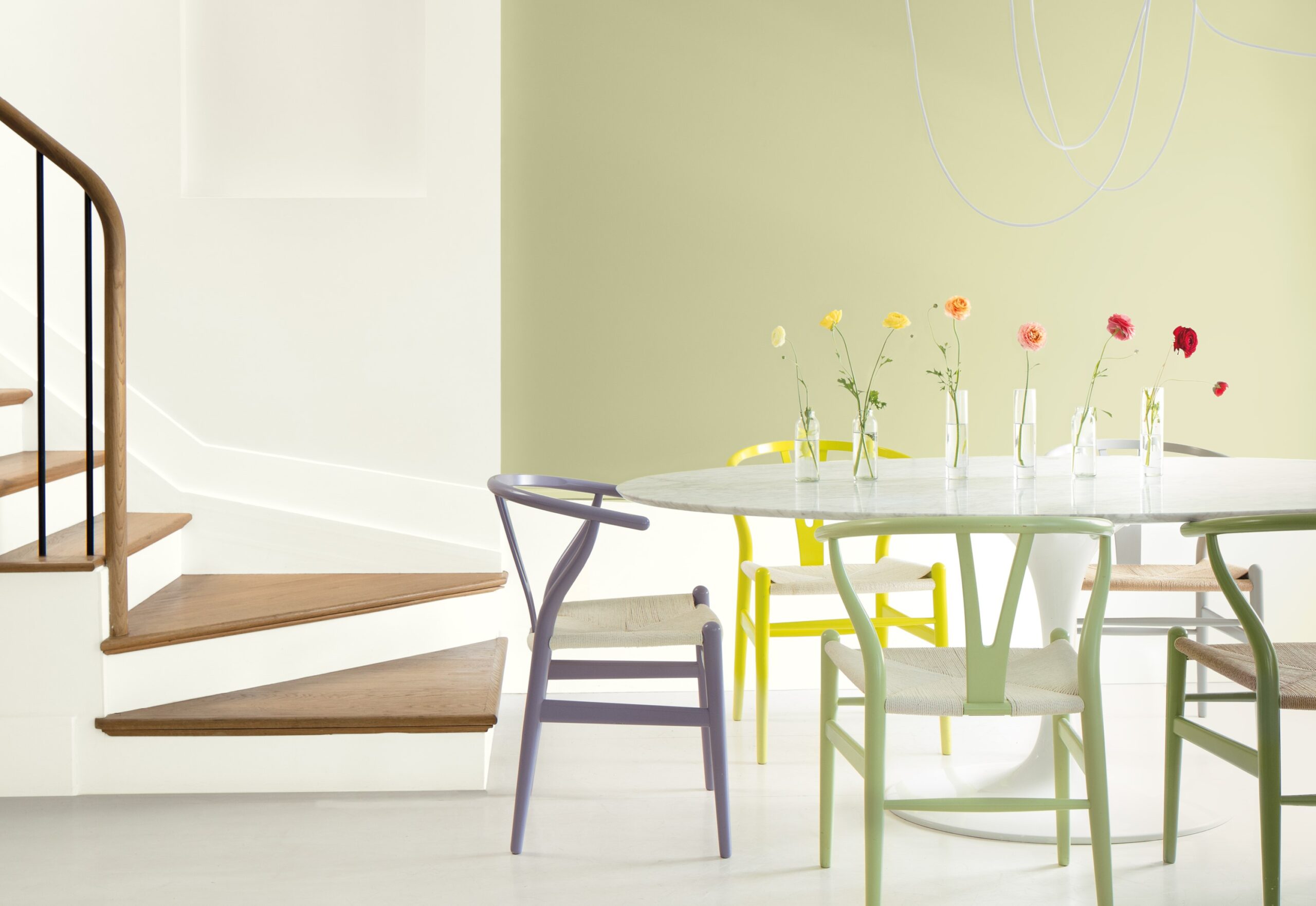 An important creative exercise that contributed to the development of the Color Trends 2022 palette was a floral study. Using individuality as a driving force in the development of Color Trends 2022, we looked to the notion of flowers being unique and individually beautiful. This became a metaphor for how we can approach selecting color for a room, using our individual styles and preferences as a guide.
When the Color Hunters brought our color ideas together on theirs virtual design boards, there was a strong story on the green color family emerging. Greens of all values were brought to the table, signaling an inclination for balanced, rooted colors. As the palette developed, greens formed a solid foundation that made it possible to create color combinations with more expressive colors whether soft or bold.
Thinking about the floral study, it was the green stem of each flower that became the bridge between colors and a metaphor for approaching color in the home. By using greens as connector colors, we can be creative with color to bring an overall color scheme together.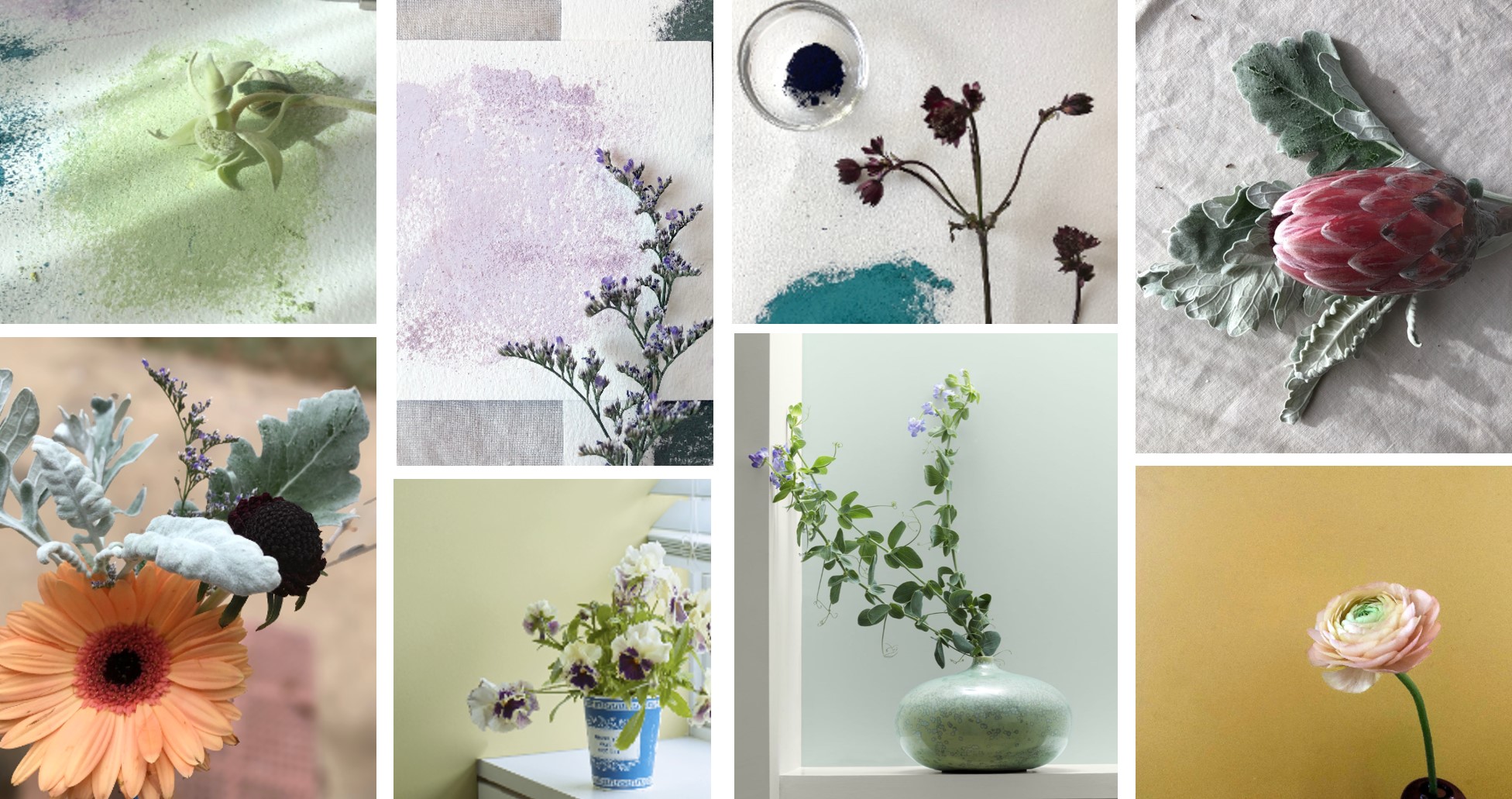 Naturally, the color trends for the new season would be incomplete if not for the choice of the color of the year. This title went to "October Mist 1495" of a delicate sage which creates a neutral creates a canvas for other colors - and your imagination - to blossom.
Color of The Year is a master of harmony, making it easy to create combinations with a wide range of colors from soft to bold, and everything in between. October Mist was a standout among the colors being considered only because it nods to the need for comfort and nurturing, but it also captures the desire for escape and imagination.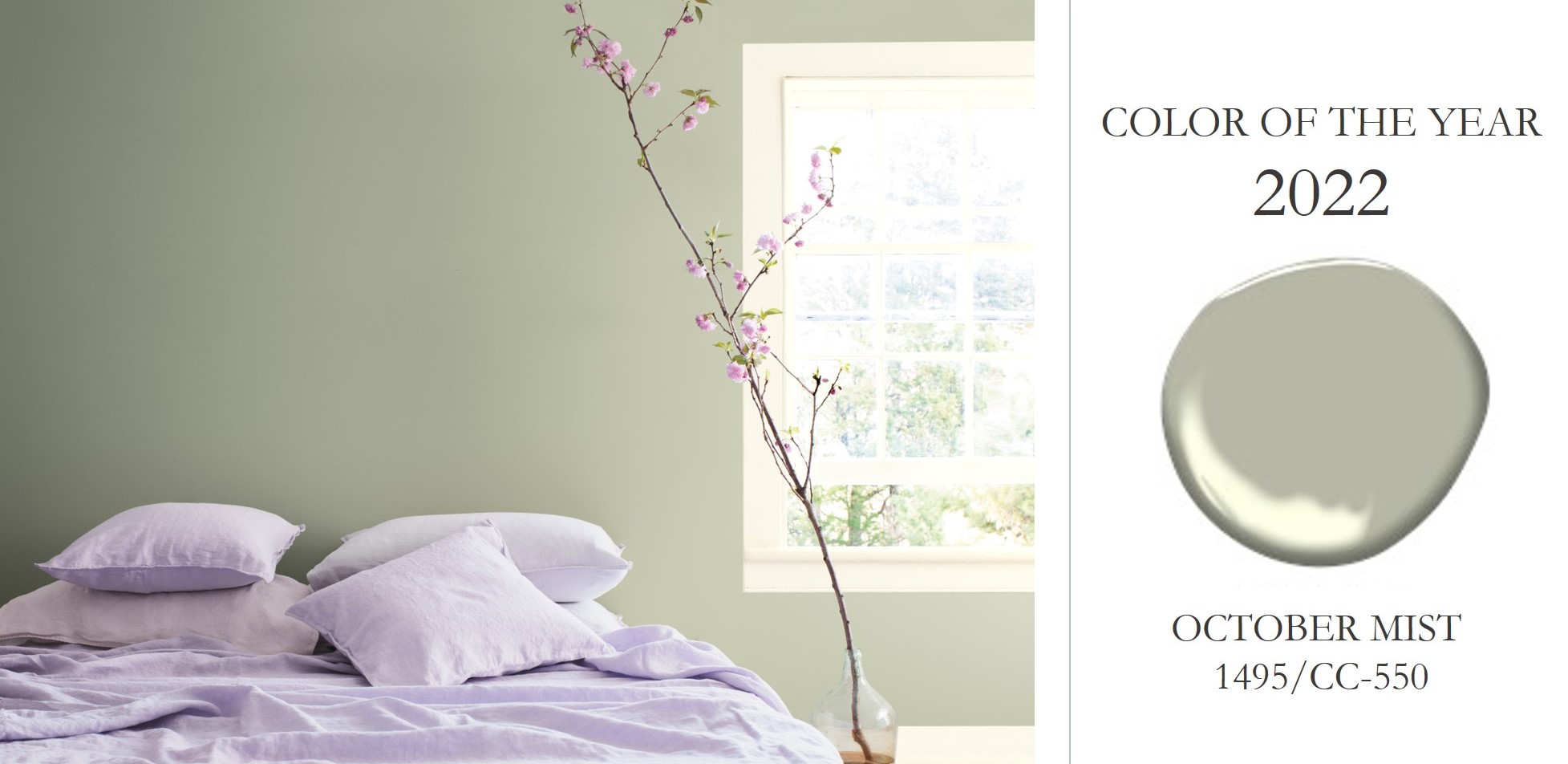 The 2022 color trends show who we are
In developing the Color Trends 2022 palette, Color Team was inspired by the individual influences that shape who we are and define the unique ways we approach color.

During the common work with colors, Color Hunters found this palette to be incredibly flexible, harmonious, and lyrical.
We can say the palette for 2022 is: diverse yet harmonious, reliable yet whimsical, meditative yet eclectic, grounded yet mystical, comforting yet stylish. These dichotomies shape the palette.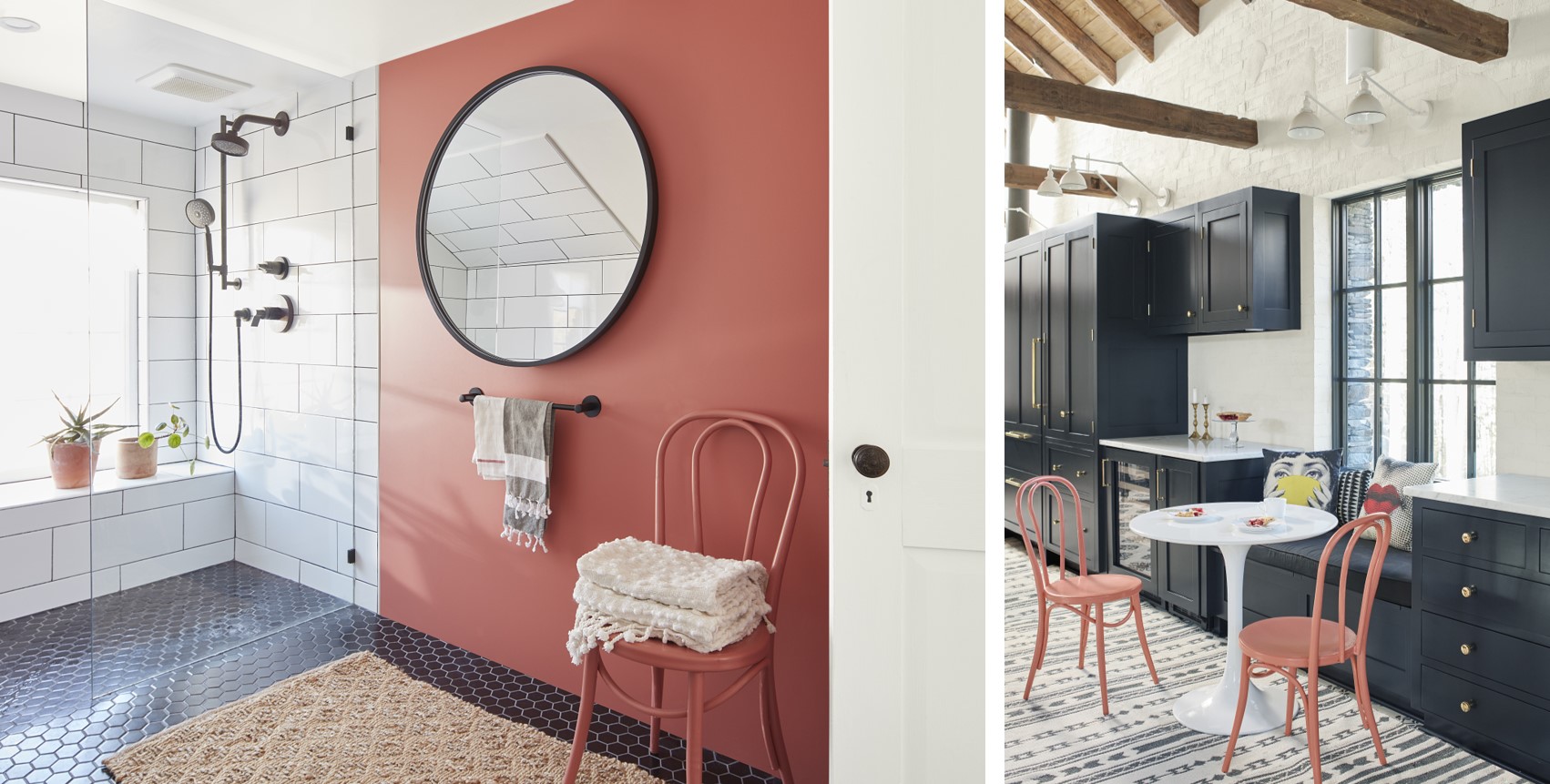 As the palette came together, Color Hunters looked at how the colors could be combined for different looks. As Andrea recalls: "We were struck by the endless number of combinations that could be created from just 14 colors. Each member had a different take on using the palette, which signaled the importance of illustrating the adaptability of October Mist and how it can be brought to life in so many ways".
This color adaptability and flexibility with just 14 colors was inspiring, and it addressed the question of how to create color combinations and color flow - a frequent question in the color selection process. These colors could also transition from one style to the next, illustrating how the palette is applicable for many types of architecture and decorative styles.
Three SUB-THEMES…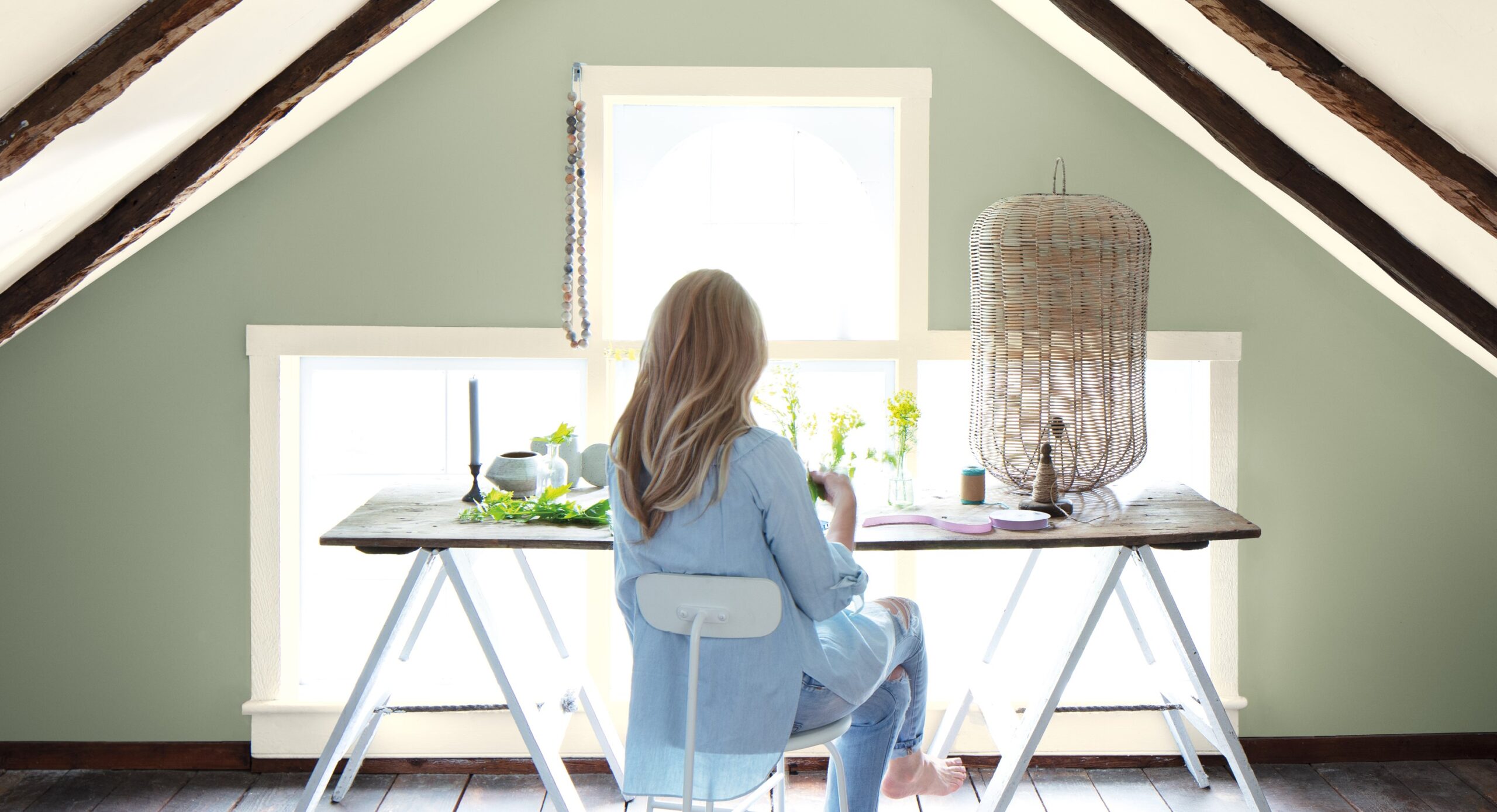 With individuality as the main focus for 2022, we took careful note of the societal mood and how people are selecting and living with color today and into the next year.
As a result of the analysis, Color Hunters distinguished three main sub-themes (trends) that greatly influenced their final color trend choices in 2022.
First, they saw a focus on what is most meaningful to the individual and a "back to basics" mentality. They considered this through a fresh play on the primary colors – the foundation of the color wheel.
Color Hunters also saw self-care, a topic that has been important for a while now, move to a new level. Taking time for oneself has become a greater focus and has permeated even more aspects of how people live.
With many serious topics pervading what we hear and see daily, there is also a need for escape and levity – time for using our imaginations and even child-like wonder.
Each sub-theme ties back to individuality in that each person brings a unique interpretation of these topics to how they live, and this is reflected through their color choices.
To articulate just a few ways the palette can be used, our photography for 2022 reflects broad personas who approach color from a different standpoint to showcase their individuality. Ultimately, our goal for 2022 is to invite people to celebrate color and make room for color in their lives.
Subtlety, "well-being", artifacts ...
These are the color combinations from the 2022 palette that are light, frothy, and upbeat as we encourage making room for play in the home. The aesthetic in this home is clean and modern, with opportunities to add in hints or winks of color for a whimsical effect.
The idea is to be creative and use color to showcase personal style in a lighthearted manner.

Colors: Hint of Violet 2114-60, October Mist 1495, Fernwood Green 2145-40
This home takes its color cues from outdoors, with grounded, organic color combinations that are nurturing and promote a feeling of well-being.
Additionally, there is a warmth to these colors that is enhanced by natural materials. The color combinations are comforting and reassuring, something that we continue to see as a color inclination during an uncertain time.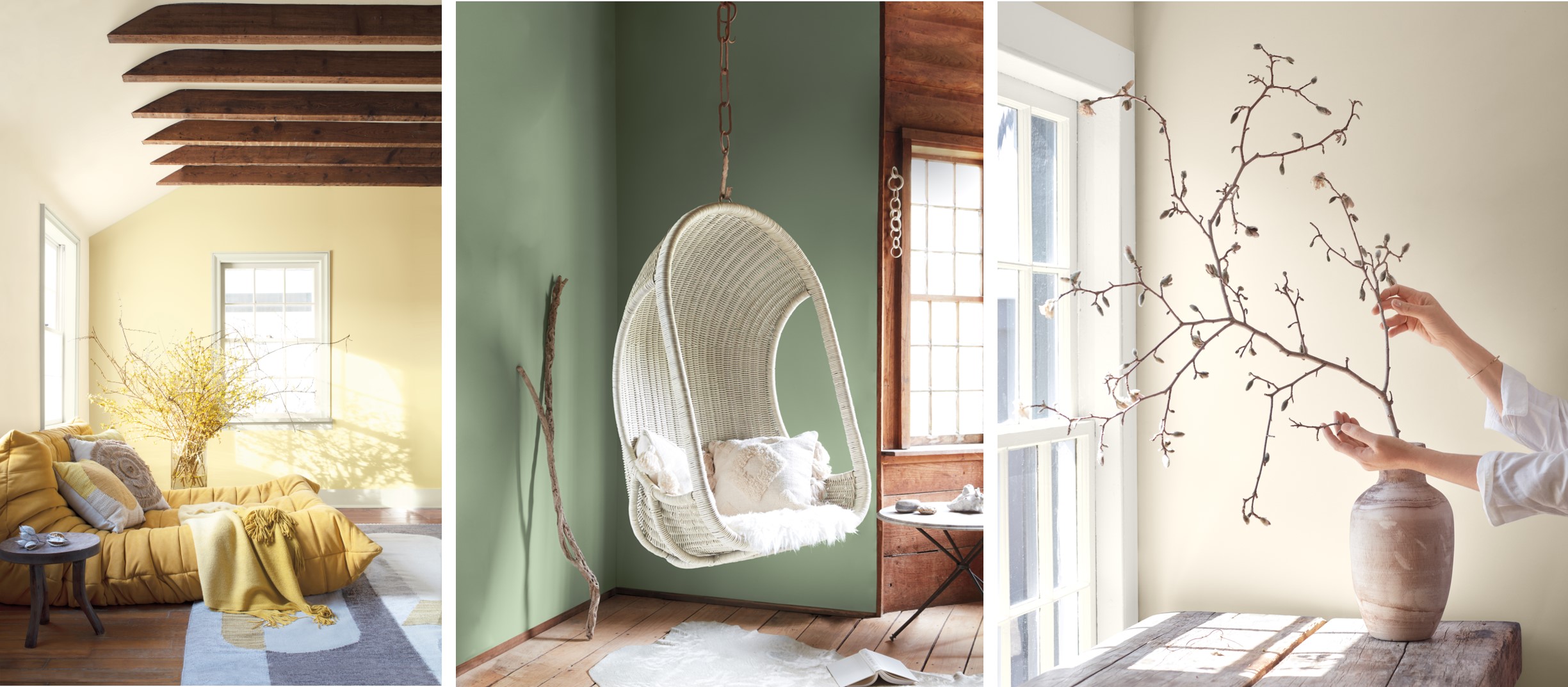 Colors: High Park 467, Collector's Item AF-45, Pale Moon OC-108
An updated take on the primary colors comes to life in this home, surrounded by artifacts and collections that bring in personality and storytelling.
The colors are saturated and intriguing on their own and combine for an expressive use of color.
The home is where we can showcase who we are, with the most interesting homes serving as a true reflection of its inhabitants.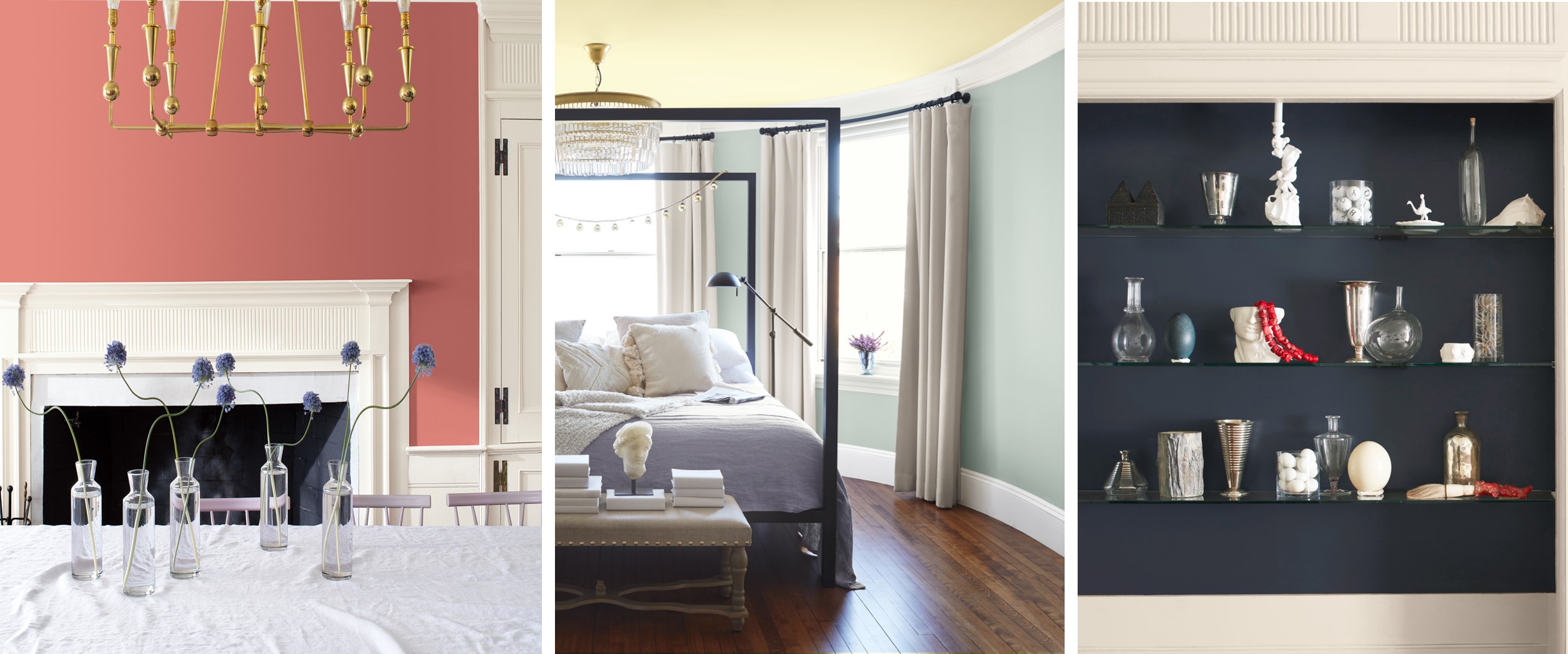 Colors: Wild Flower 2090-40, Quiet Moments 1563; Pale Moon OC-108, Mysterious AF-565; Collector's Item AF-45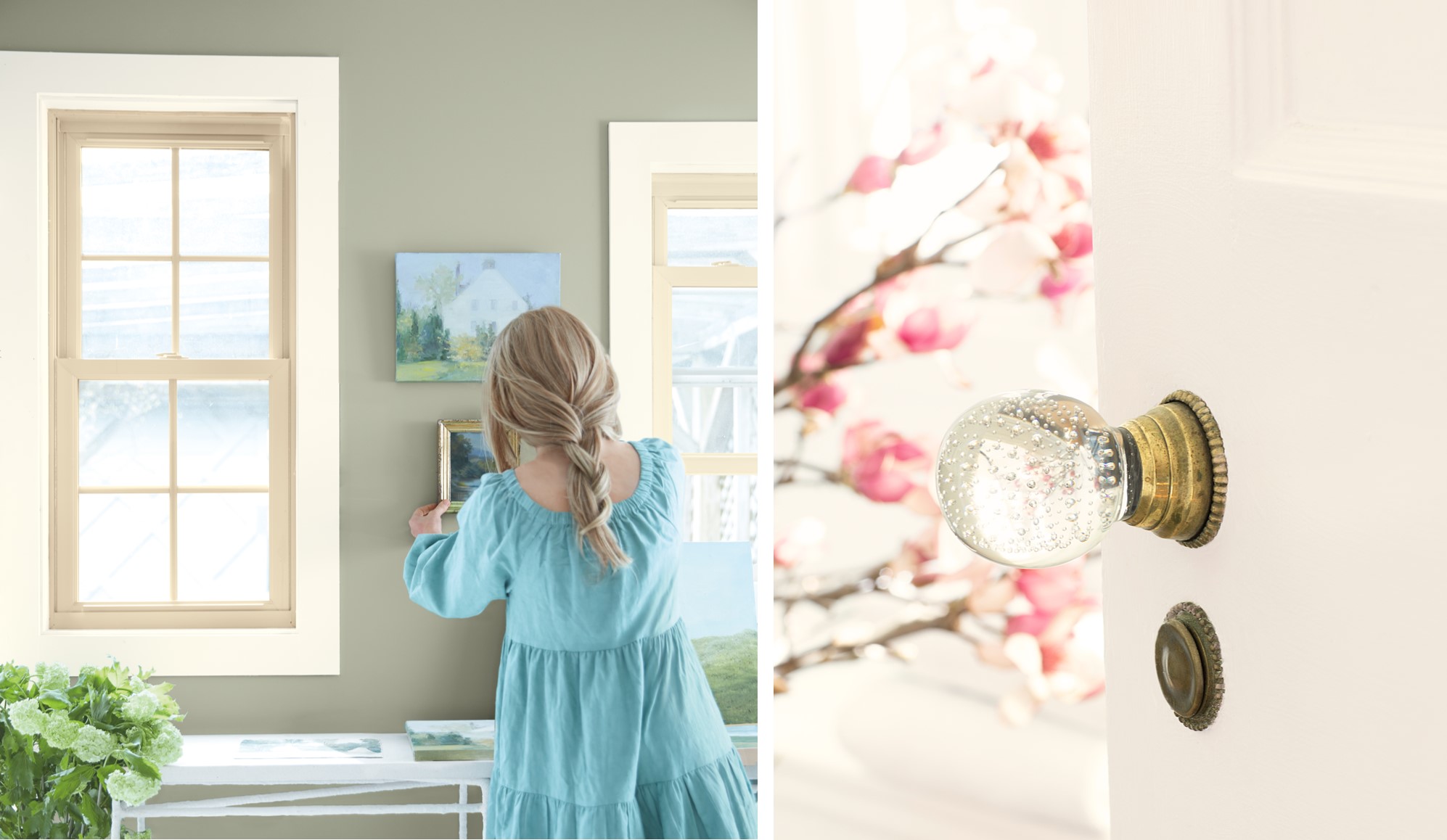 While we are talking about color trends and the colors that reflect the direction and sentiments felt in society today, our aim is to celebrate color and the power of color to express individual tastes that evolve from one year to the next.
What is your personal color palette and how does your personal color scheme set you apart from others?
In 2022 we invite you to have fun with color, and share your ideas as we all make room for color!